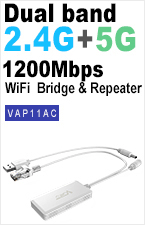 Hits:14652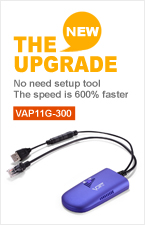 WiFi-SB-L3 is a 3D stereo smart wifi power socket,together with power charge,WiFi repeater,WiFi router function.
1.3D stereo smart wifi power socket;
2.Rated current:10A;
3.Nominal voltage: 250V;
4.Rated power:2500W;
5.USB output:DC5V,2A;
6.2A charger,automatically suit for most smart phones and laptops;
7.Support WiFi router mode and WiFi intelligent bridge mode.
8.WiFi intelligent bridge function, wired to wireless, wired to wireless smart switch.
9.In WiFi intelligent bridge mode, it supports WiFi hot spot scan automatically and WiFi hot spot memory function.
10.Completely external, standard RJ45 Ethernet connections, without driver can be used to access any IP devices;
11.Using IEEE 802.11g, IEEE 802.11b, IEEE 802.11n technology;
12.300Mbps transfer rate.
13.Support WEB remote firmware upgrade, can get the latest firmware for free.
14.Original creation VDNS virtual domain configuration technology solves the user's trouble of configuration.
15.Support WPA-PSK/WPA2-PSK、WPA/WPA2 security mechanism.
16.Support more than 20 simultaneous connections WiFi terminals
17.No barrier transmission distance: 100 meters.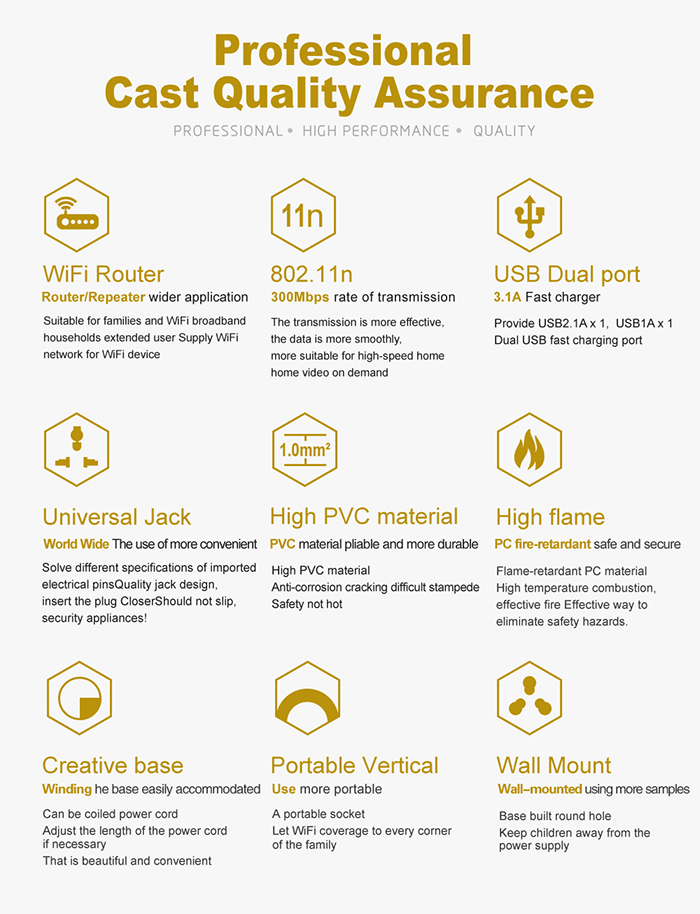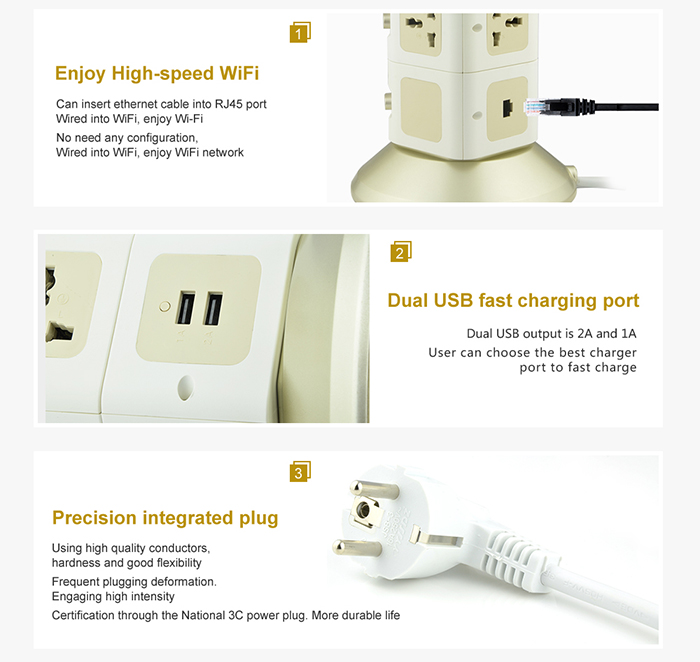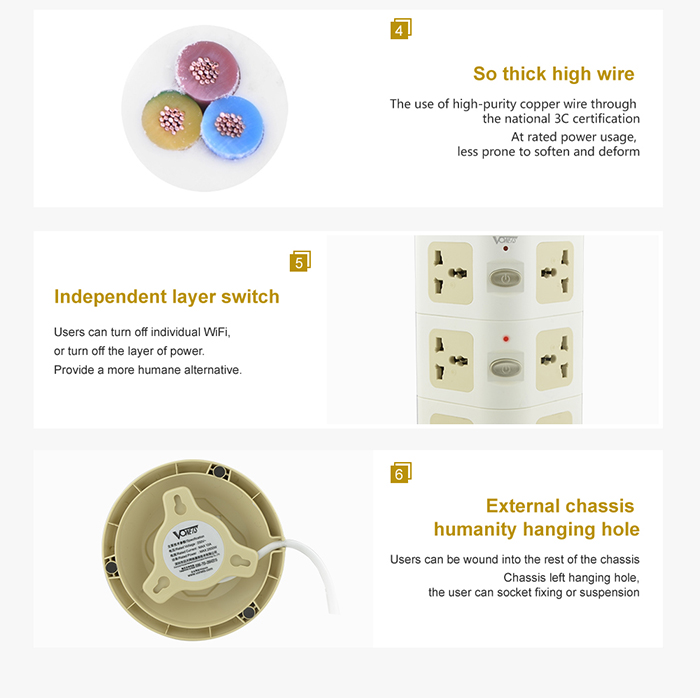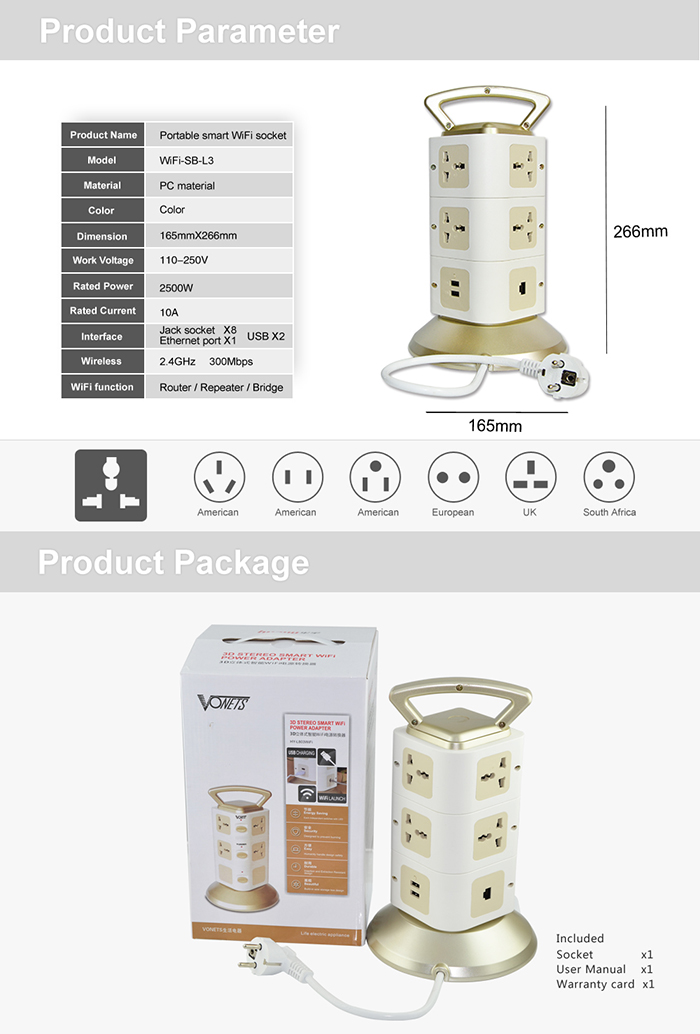 Hardware Specifications

The socket part

Rated current

10A

Nominal voltage

250V

Rated power

2500W

wire length

2 meter

Plug type

EU

Connector

8 pieces 3-hole socket
3 pieces power switch

Dimension

165mm x 165 mm x 278 mm(L x W x H)

The charging part

Connector

2 USB port,Used to supply power for other devices:
1 5V,1A USB Connector;
1 5V,2A USB Connector;

The WiFi Module part

protocol standard

Using IEEE 802.11g, IEEE 802.11b, IEEE 802.11n technology

wireless transfer rate

300Mbps

Connector

One 10 / 100M adaptive Ethernet Socket

Button

Reset button (long press release about 3s)

LED

status indicator:
Ethernet port status lights;
WiFi hotspot status and connection status lights;

antenna

Built-in intelligence omnidirectional antenna
Wireless related

Basic functions

Wireless Switch
SSID broadcast switch
Frequency Selection:1-14;
WiFi mode selectable:11n only、11 bgn mixed、11 bg mixed、11g only、11b only;
WiFi hotspots automatically scan
WiFi hotspots memory

working

Mode

Smart WiFi bridge mode:
AP Station Mode;
AP Client Mode;
Repeater Mode,Extend the transmission distance of WiFi
WiFi routing mode

Wireless Security

WiFi MAC address filter

WiFi Security function switch

64/128/WEP encryption

WPA-PSK/WPA2-PSK、WPA/WPA2 security mechanism
Wired Related

WAN port settings

WiFi Router mode:

WAN port connection type supported: PPPoE, Dynamic IP, Static IP, L2TP, PPTP

Firewall

WiFi router mode:

IP and MAC address binding against ARP attacks (WiFi router mode support)

IP address filter (WiFi router mode support)

Domain filter (WiFi router mode support)

Mac address filter(WiFi router mode support)

Forward rules

Port forwarding (WiFi router mode support)

Virtual Service (WiFi router mode support)

DMZ Host(WiFi router mode support)

System Function

Restart device

Reset factory

Administrate account and password revise

Firmware upgrade