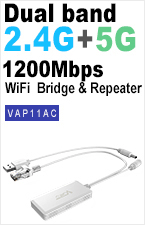 Hits:617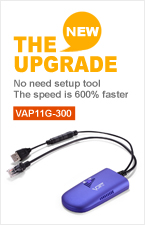 1. Industrial Ethernet switches are designed for reliable and stable operation in harsh industrial environments;
2. Support IEEE 802.3, IEEE 802.3u, IEEE 802.3x, IEEE802.3ab, IEEE 802.3z, IEEE 802.3af, IEEE 802.3at protocol, support Gigabit SFP port (optical module) and 10/100/1000Mbps RJ45 port, full duplex/half duplex;
3. Support DC12V~DC48V wide power input, POE output is valid only when the power input is 48V (≥96W);
4. The working temperature is -40 ~ 55°C, and the one-piece thickened aluminum alloy shell is more conducive to use in harsh industrial environments, with fast heat dissipation and durability;
5. The use of industrial temperature compensation devices is helpful for the switch to maintain a lasting and stable communication rate;
6. It can be easily installed on DIN rail and installed in the distribution box. DIN rail installation and metal shell with LED indicators make the switch easy and reliable to plug and play.
Parameter Item

VSP510 Industrial Gigabit Switch

Standard Protocol

IEEE 802.3,802.3i,802.3u,802.3x,802.3ab,802.3z,IEEE 802.3af,IEEE 802.3at

Power Input

DC input voltage 12V~48V

Non-POE input power

10W

With POE input power

10W+90W

Input overvoltage protection

<54V~59V

Load overcurrent protection

<3A

Input reverse polarity protection (reverse voltage)

<54V

PoE Output

PoE Standard IEEE 802.3af/at

POE port maximum output power 30W

The maximum output power of the whole machine POE is 90W

Operating Temperature

-40℃~55℃

Note: In the actual application environment, if the POE output port (PSE) is connected to a non-POE network port (PD is an access network port), please use it with caution, and ensure that the access network port is isolated from the power ground, otherwise it may cause access to the network port. Damage to the device!
无