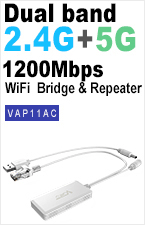 Hits:784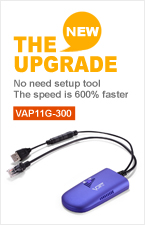 OpenWrt series open sources router that is well-developed by HouTian Network, is a professional WiFi router that can be done
second development, the original creation D/A temperature compensated auto frequency control technology(TAFC), it solved the
common failing of the traditional WiFi signal or wifi products that easily drop the network, make lasting stability to ensure that the
WiFi signal is notdropped. Its powerful hardware configuration and open source characteristics, make it fit for WiFi signal coverage
in office environment and fit to second develop the customized WiFi router. Its main feature as below:
1. Support WEB remote firmware upgrade, can get the latest firmware for free;
2. Automatically start the web service of nginx , service configuration file: /etc/nginx/nginx.conf;
3. Automatically start PHP service, service configuration should be set up, the
configuration file is the same as nginx;
4. Automatically start dnsmasq (DNS agent);
5. Automatically start ntp client (Automatically time);
6. Built-in 8G T-Flash card, after reset to the factory status,
7. support automatic format T-Flash card;
8. Support 802.11b/g/n WiFi transmission protocol, 300Mbps rate of transmission,
support connecting more than 20pcs WiFi terminal at the same time.
9. The transmission distance (without obstacle) : 100m;
10. Support SSH log in (user name: root, password: root);
11. Support luci script;
12. Support python2.7, python-openssl
13. Support local WEB management, Chinese and English configuration interface;
14. Adopt D/A temperature compensated auto frequency control technology, make the
lasting stability to ensure that the WiFi signal is not dropped;
15. Original creation VDNS virtual domain configuration technology to solve the user's
trouble of configuration;
16. Adopt USB DC5V Power supply;